GENESIS GAMES, LMHC
I am a bilingual (English & Spanish) mental health advocate and psychotherapist in Miami, Florida. I am a Licensed Mental Health Counselor in the state of Florida and Gottman Trained (Level 3) Couples Therapist. I earned my Bachelor's in Psychology from Florida International University. I continued to earn my Master's in Mental Health Counseling with a certificate in Marriage, Couples, and Family Therapy from the University of Central Florida. My specialties include relationships, breakups, separations, and divorce. I am passionate about helping people improve their relationships with themselves and others. I firmly believe we are only as healthy as our relationships.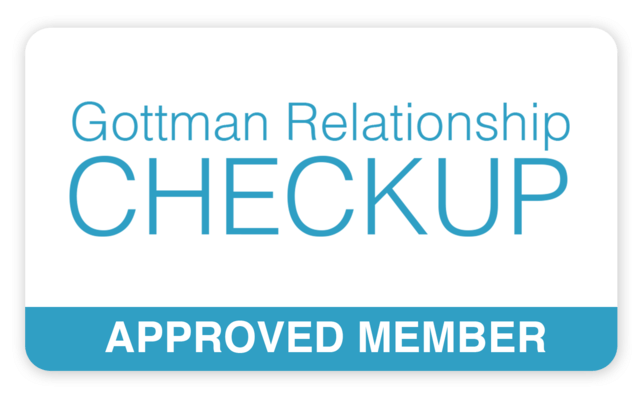 I help individuals who are coping with the following:
Breakups
Creating and maintaining friendships
Relationship issues
Separation and divorce
Co-parenting
Family discord
Life transitions
Anxiety disorders
Mood disorders
My purpose is to help you live the life you desire
I am very intentional and transparent about the way I conduct therapy sessions. I want you to feel comfortable and at ease. My office is a haven where you can be yourself without fear of judgment. The time we spend together is YOUR time, and we will move at your pace. I always welcome your feedback and strive for this to be a collaborative relationship.

Our time is not truly over once the session is complete. I will ask you to complete assignments in between most sessions. I fervently believe that what happens in between sessions is more important than what happens during sessions. The traditional one hour a week talk therapy is not enough if you want to create profound and long-lasting change.

It will be my pleasure to walk beside you on your journey.
What is the Gottman Method?
It is an evidenced-based method with over 40 years of research proving effectiveness with committed couples. You will learn validated skills that will dramatically improve intimacy, friendship, and conflict management in your relationship. The Gottman Method is not "traditional" couples therapy. It involves a detailed assessment process to ensure that all parties have a clear understanding of the problem, goals, and strategies.
Session 1: I meet with you and your partner as a couple. I will provide you more information on the Gottman Method and what to expect throughout our time together. We will make sure that we are a good fit for each other. I will ask you to provide me with your "Love Story" going back to when you first met. You will share your concerns and goals for therapy. You will be provided with instructions to complete an online assessment.
Session 2: I will meet with each of you individually to understand each of you as a person. I want to hear each partner's perspective on the relationship and develop a clearer understanding of your hopes for the relationship.
Session 3: We will meet as a couple to discuss my findings and recommendations based on the assessments conducted in person and online. Collaboratively we will develop a strategic plan that will include your strengths and weaknesses and goals for therapy.
Unlock The Power Your Mind: Family Love & Recovery
In this special episode of Unlock The Power of Your Mind "Recover and Reclaim" I have an amazing conversation with Genesis Games. She is a Licensed Mental Health Counselor who shares her expertise on addiction and recovery from a family perspective. Genesis explains the science behind addiction, as well as what it means to her, along with actionable strategies on how you can help a loved one to Recover and Reclaim their life. Thank you for listening, and I hope this episode helps to change your life!
Relationships and Chill, Season 2 Episode 4
Season 2, Episode 4 - Special Guest - Genesis Games LMHC About this Episode: In this episode, we have special guest Genesis Games, who is a bi-lingual Licensed Mental Health Counselor with five years of experience and based in the Miami area. She is certified in marriage, couples, and family therapy and uses focused techniques to help make meaningful and long-lasting changes. What we discuss in this episode: How Genesis Got started in her field Attachment theory and how it affects our relationships. Why self-work is critical to healthy relationships How to improve dating and relationships Creating healthy connections and strong bonds Acculturation and how it affects a relationship Misunderstanding of 'Narcissism' Her upcoming workshop for couples and much more. Additional Resources: Instagram: Themiamitherapist Website: The Miami Therapist Facebook: Genesis Games, LMHC Within Our Reach Couples Workshop
The Beyond Resilience Life, Season 1 Episode 15, Substance Use as a Method to Cope with Unresolved Trauma
In this week's episode, it's an honor to share a conversation with a colleague from Florida, Ms. Genesis Games, LMHC. She is passionate about working with individuals who have problems with drug or alcohol addiction because she believes that through this work, she is helping them create a better life, one that they deserve. Genesis works with individuals and their families as well into creating better environments for everyone in their recovery.
Today we talk about substance abuse and how some people have ended up shielding themselves in substance use as a way to cope with unresolved trauma by treating these addictions as a way to survive through everyday life and stress.
Some of the resources Genesis mentions in our talk are: www.psychologytoday.com, support groups like AA or Narcotics Anonymous, Al-Anon, Celebration Recovery (based out of churches), and Smart Recovery.
Latinx Therapy, Season 3 Episode 2, Substance Use in the Latinx Community
In this episode on substance abuse, we welcome Genesis Games, LMHC from Miami, Florida. She sheds light on her knowledge with alcohol abuse, how alcohol abuse is defined, the effects it has on the individual and the family, the myths behind it in our culture & the best way to support someone with this issue.
Let's Talk About It: Infidelity with Genesis Games, LMHC and Whitney Goodman, LMFT
Today I am interviewing @themiamitherapist Genesis Games, LMHC about infidelity. We talk about why cheating happens and how to heal from it. This conversation is super honest and looks at infidelity from both sides.
It's Complicated: Modern-Day Breakups with Relationship Expert: Genesis Games, LMHC
On today's episode, host Esther Gomez welcomes Genesis Games, LMHC of Miami, Florida. Join us as Ms. Games takes us into the whole world of Modern-Day Break-Ups from attachment styles to recovering from heartbreak. Genesis will educate you on these topics which are often left undiscussed.